The humble chickpea (also known as a garbanzo bean) is a powerhouse of fiber. Did you know that eating two cups of chickpeas each day provides your ENTIRE daily value of fiber? The World's Healthiest Foods site even stated that a recent study showed those who ate chickpeas had
lower total and LDL cholesterol
than those who ate fiber from other plant sources. I almost never buy canned chickpeas. I buy them dry and boil a large batch of them. Then I drain and dry them, stick them in a freeze bag, and freeze them to preserve their longevity. It saves you from extra salt and preservatives, as well as saves recycling all those cans!
Here are 5 ways that I enjoy incorporating chickpeas into my gluten-free diet.
Hummus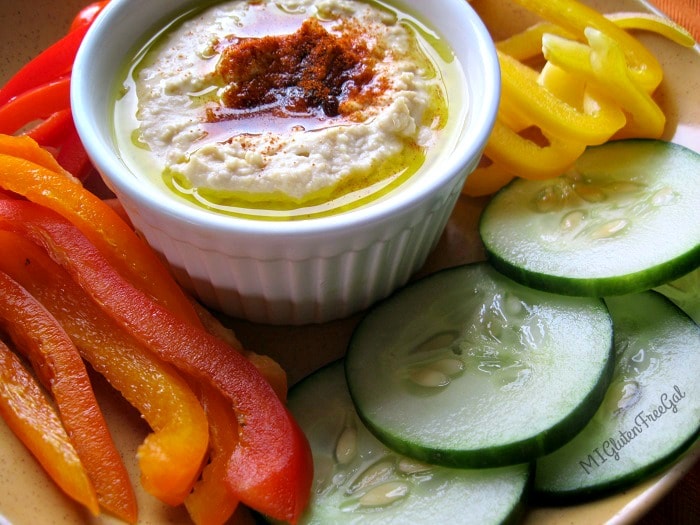 The most obvious chickpea dish is hummus. Hummus is high in fiber and loaded with garlic and tahini. The combination of ingredients are a great way to fight against anemia. It's great paired with any vegetable or gluten-free cracker. It's a great dip to bring to parties and an excellent dip to add to a healthy lunch. Follow the link to my
homemade hummus recipe
and indulge in this healthy snack!
Blondies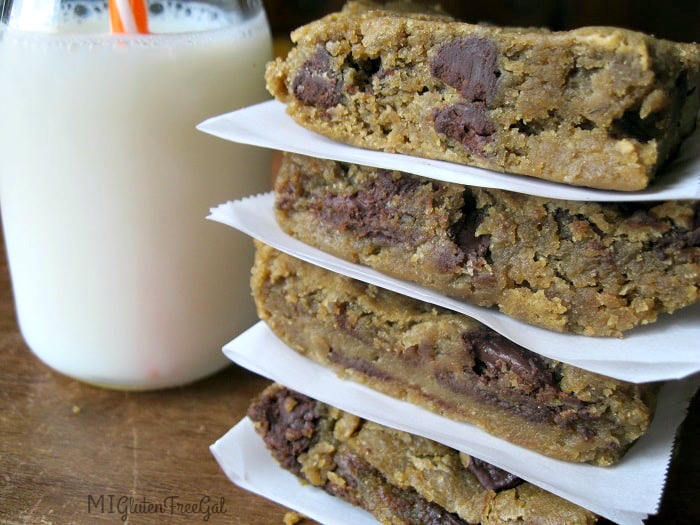 While black bean brownies seem to be popular, these chickpea recipe blondie cousins should be getting some press. I first found this recipe on
Chocolate Covered Katie
, but her recipe called for oats. So I went with one from
Ambitious Kitchen
, which uses maple syrup as a sweetener instead of refined sugar. Did I mention that these are EGG FREE? They do call for peanut or almond butter, but I think SunButter could also be used if you have nut allergies. These are thick and rich like fudge, not really a baked texture. It's a great way to sneak in fiber and protein into your kid's afternoon snack!
Chickpea nuggets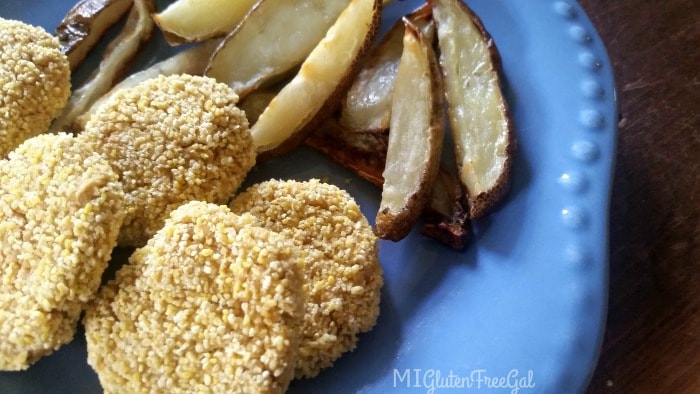 These chickpea nuggets by Holly of
My Plant Based Family
are the most interesting way I've seen to use chickpeas. With a can of chickpeas and 6 other simple ingredients, these chickpea nuggets can be on the table. We're not vegetarians, but my husband absolutely LOVES these nuggets. He made sure we left extra so he could take them for lunch the next day. They're vegan, which means they are egg and dairy-free. Holly used the same Homestyle Corn Flake Crumbs that I used to make my baked tofu. Those crumbs are great because they're made in a gluten-free, nut-free, and sesame-free facility!
Brownies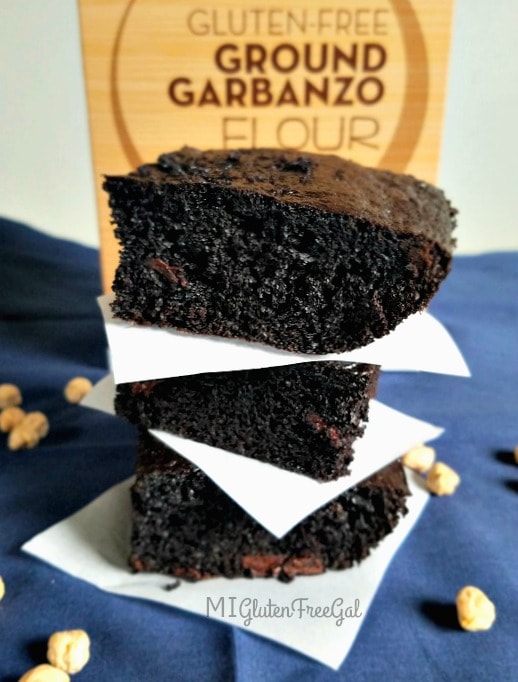 Did you know that the chickpea, or garbanzo bean, can also be ground into flour? It's great for breading as well as baking. It can also be sold in Middle Eastern grocery stores as besan or gram (not graham) flour. But please be cautious - many of these are made on shared lines with wheat flour. The two major brands I've seen in ethnic grocers have both had warning labels about gluten. Look for certified gluten-free garbanzo bean flour, like this one I bought from
Vitacost
. Then, get busy making these DELICIOUS gluten-free brownies. I made them a little bit "lighter" by subbing applesauce for fat and cutting back on the sugar. (Stay tuned for the recipe....)
Socca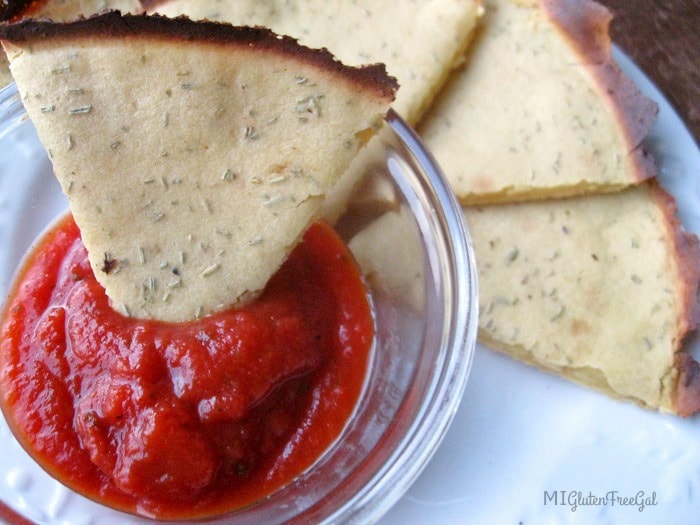 Let's bring this chickpea lineup back to the savory side. Did you know you can make an excellent flatbread with equal parts chickpea flour and water? Socca is a traditional flatbread made in the south of France. Add a bit of salt, a touch of oil and a sprinkling of rosemary, and you have a snack you won't be able to set down. Eat it on it's own, dipped in marinara, or any other dip on your mind. Socca also makes a great base as a pizza crust. You can see the recipe and more uses on my
previous blog post
about socca.
So what's your favorite way to use chickpeas? I'm always looking for new recipes to try! Leave me a note below!