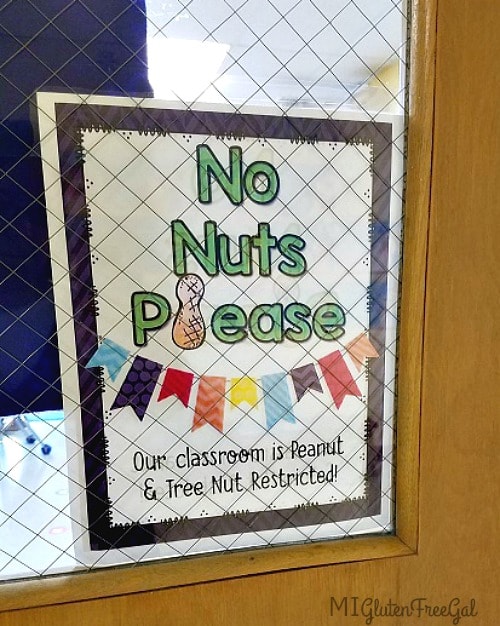 Most of my blog focuses on educating individuals and families about Celiac Disease. With a degree in Elementary Education, teaching comes naturally to me. That "aha" moment when someone grasps a concept fills me with a joy I can't quite explain. Sometimes, this involves teaching my fellow educators as well. Today, I deviate a bit from my gluten-free guidance to discuss maintaining a peanut-free classroom. With some education, we can make this process smoother for educators and parents alike.
Knowledge is Power
Educators have to be a jack-of-all-trades these days. Educator. Counselor. Sometimes we supply basic needs like socks and food. Because we do so much for our students, we constantly educate ourselves on new methods. We should also be educating ourselves about food allergies. One in 13 children live with some type of food allergy, so preparation on this issue is important. Working hard to maintain a food-allergy or peanut-free classroom becomes "easier" when you realize the risk at hand. Educators (and all school personnel) should learn the
signs and symptoms
of an allergic reaction, as well as how to administer epinephrine in case of emergency. FARE, the Food Allergy Research and Education organization, has a website full of
resources for schools
. AllergyReady offers a
free online course for all school personnel
for training on this topic.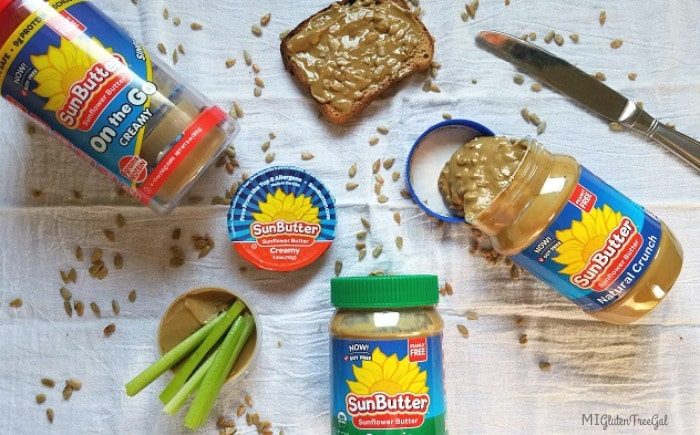 Find Safe Substitutions
America lives on peanut butter. From PB& J to peanut butter cups, Americans consume more peanut butter than probably any other country. Insert
SunButter
, which is made from ground sunflower seeds. It is an excellent replacement for snacks in any peanut-free classroom. Not only is it peanut-free, it's free from the
8 most common allergens
, which comprise 90% of food allergies. (**Note - Not all sunflower seed butters manufacturers produce their products in an allergy-free facility like SunButter. Many others are made on equipment that processes other allergens. Visit
VegetarianMamma's site
to see how SunButter is created from seed to jar!) SunButter also contains less fat and twice as much fiber as peanut butter, however still contains the same amount of protein. SunButter even has a
food service section to their website
, so school cafeterias can use their product while maintaining federal nutrition guidelines.
Be Aware of Food Allergy Bullying
As an educator, sometimes it seems like we're policed on the very words that we say. I've been given a topic to teach with a literal script for the entire lesson. However, the words we use to address food allergy situations are key. When we say "We can't have (insert food here) because Johnny's allergy requires us to keep a peanut-free classroom," it may trigger
food allergy bullying
. While this statement may indeed be factual, placing "blame" on Johnny may cause students to harbor ill feelings towards him. Upwards of 2 million children with food allergies experience bullying every year. When having classroom parties, try to focus on foods that are free of the 8 most common allergens. These include fruit cups, popcorn, or celery with SunButter. For a list of other suggestions, visit the
SnackSafely
website.

Live A Day In Their Shoes
My husband's school district made a bold move, requiring all teachers to maintain a peanut-free classroom. (The district allows peanuts in the middle school and high school cafeteria.) It's posed an interesting challenge for as I daily pack my husband's lunch. I've made a concerted effort to never pack foods containing nuts in his lunch. I pack things like the Buddha Bowl pictured above, which uses a satay sauce made with SunButter. I would encourage educators everywhere to eat peanut-free at school, even if just for a week. It truly creates an awareness of what your students might be experiencing. I use sunflower seeds instead of nuts in his trail mix, make SunButter and jelly sandwiches, and even make Asian food dishes using SunButter in a satay sauce. Use SunButter's
app
or website to find their products locally, as well as get easy access to over 100 delicious
recipes
.
Communicate, Communicate, Communicate
In spite of global social media connection, humans still struggle with true communication. Creating a peanut-free classroom takes communication from both teachers and parents. Parents should meet with the teacher at the beginning of the year to outline their student's needs. Composing a
letter to send home
to other parents in the room helps as well. I highly recommend having a
504 plan
on file. This puts all concerns in writing so both sides know what to expect. (The SunButter
"Resources"
page includes links to other organizations with additional, helpful documents.) Teachers can be proactive in telling parents about upcoming activities that include peanuts, so parents can bring alternatives to school. As a substitute teacher, I always appreciate communication about children who have food allergy issues.
My husband and I both became educators for similar reasons. We both care deeply about children and want to help them reach their potential. I believe this is true for all teachers. Maintaining a peanut-free classroom is one more way that teachers help students with food allergies succeed. There are many resources available to educators, as well as great peanut butter alternatives like SunButter, which make navigating the school year much easier.
Are you a teacher that maintains a peanut-free classroom? What tips would you share with fellow educators about keeping kids with food allergies safe? Does your child have a peanut allergy? What would you want their teacher to know? And if you have any SunButter recipes you love, please share them with me!
*This post was sponsored by SunButter. However my thoughts and passion for the safety of all with food allergies and intolerances are completely my own.*