I've been wanting to try Coffee Flour ever since it hit the market last year. Coffee flour was the new "in thing" in 2015 and every one was talking about it. However, I was cautious about buying it online without trying it first. Therefore, I was beyond ecstatic when a friend recently offered to give me a pound of flour to play with!
Despite the name, Coffee Flour isn't made from coffee beans. It is made from the pulp of the fruit that surrounds the bean. I didn't even know that coffee beans were a "seed"- learn something new every day! The coffee "cherry" pulp is usually just discarded and often ends up as waste in rivers and streams. The creators of Coffee Flour solved the problem of waste and created a new revenue stream with this endeavor. I think that's pretty awesome.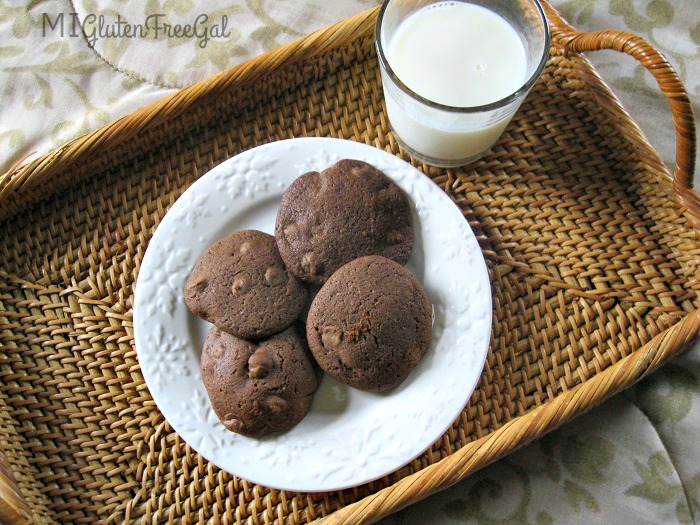 I went straight to the Coffee Flour website to see if they had any recipes. Chocolate chip cookies. Sold. As soon as I had some "free time" I got busy in the kitchen. Coffee Flour is naturally gluten-free. However, like other gluten-free flours, you cannot use it as a individual replacement for wheat flour. The Coffee Flour website suggests substituting 10-25% of your recipe with this flour.
For that reason, the chocolate chips cookie recipe also calls for regular flour. I used Krusteaz Gluten Free All- Purpose Flour that I had in my pantry. For chocolate chips I used Enjoy Life Foods Dark Chocolate Morsels. (They're free from the 8 most common allergens, which is great if you're dairy-free!) I appreciated that the recipe included measurements in grams as well as cups and teaspoons. Gluten-free baking is so much easier when you have a scale to measure large quantities. You dirty less dishes that way!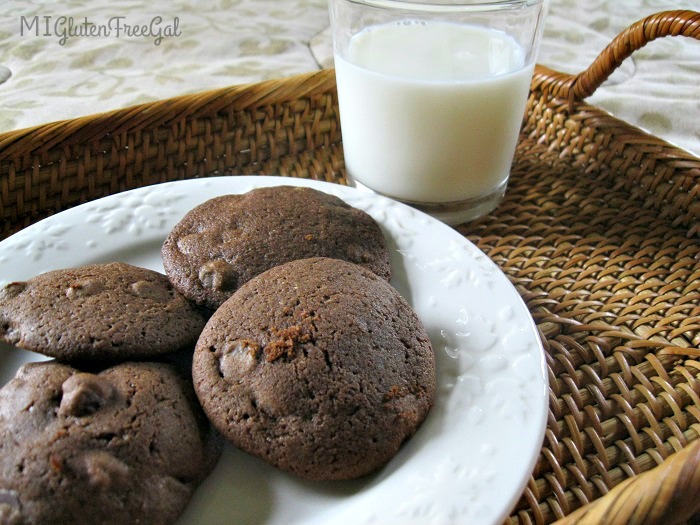 Per the Coffee Flour website, this flour is very absorbent, due to its 50% fiber content. In other words, your recipe may need the help from some additional moisture. I find the Krusteaz flour I used also absorbs more moisture. After leaving the dough in the fridge over night, I had a VERY hard bowl of cookie dough. That being the case, I let it set out to soften. I found that it still needed additional moisture, so I added up to one half cup of milk. That was probably too much, but the cookies turned out just fine. Everyone RAVED about how delicious they were. Even my husband's 8th grade guitar club students, who were the major recipients of these cookies, LOVED them!
Coffee Flour Nutritional Benefits
Aside from being a great idea for a gluten-free flour source, Coffee Flour has some additional health benefits-
More iron per gram than fresh spinach
More fiber per gram than whole wheat flour
More protein per gram than fresh kale
More potassium per gram than a banana
Coffee Flour production makes a positive environmental and economic impact in the regions where coffee is grown. I could try to explain it all, but here's a neat video that sums it up nicely.
You can purchase coffee flour online from websites such as
Nuts.com
. That website suggests using it like you would cocoa. Add Coffee Flour to smoothies, sauces and soups. This flour can even be used as rub for meats! I think my next adventure will be to add it to our weekly pancake recipe.
Have you tried Coffee Flour? What's your favorite way to use it? Leave me a comment with recipe suggestions!