Atrium Cafe quaint charm makes this restaurant so endearing. In a world of cookie cutter chains, the 1890's decor is a treasure. The cafe is decorated with salvaged items from Port Huron's past. You'll see hanging lights from old churches, seats from an old movie theater, and stained glass from old Victorian homes. Even the walls around the room are actually doors salvaged from old homes as well. It's like a cherished museum of local culture.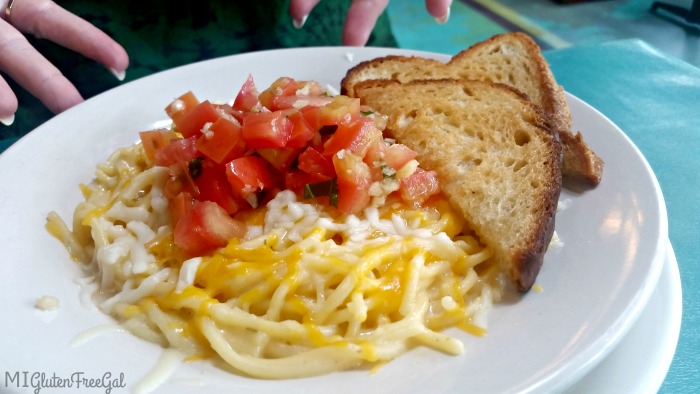 While the ornamentation is striking, it's the gluten-free menu that brought me to Atrium Cafe. Rock and Gayle Stevens have owned Atrium Cafe since 2008. Gayle is the creator behind their many gluten-free options. Gayle has to personally eat gluten-free due to Celiac Disease. Therefore, all ingredients and recipes are personally tried by her before they would ever make it to a diner's plate.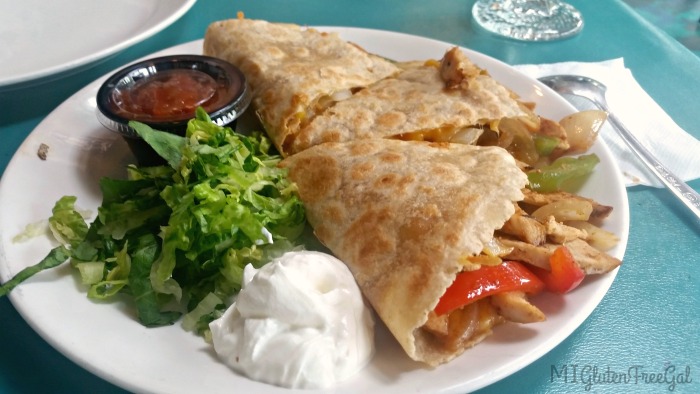 Atrium Cafe has many gluten-free options. They have gluten-free wraps for quesadillas, gluten-free pasta, gluten-free buns for burgers, and even a dedicated gluten-free fryer. My old college roommate Sarah and I met up for lunch there this summer. Gayle took the time to come to our table personally. Not only was she thorough in answering all of my questions about the gluten-free menu, she was also excellent in handling Sarah' questions about their vegetarian options. Sarah and I shared a delicious cup of tomato soup and split some french fries. Sarah ordered the gluten-free macaroni and cheese so I could try it. It was topped with a house made tomato bruschetta, and even came with gluten-free garlic bread. I thoroughly enjoyed my gluten-free chicken quesadilla. It was stuffed SO full of vegetables and chicken.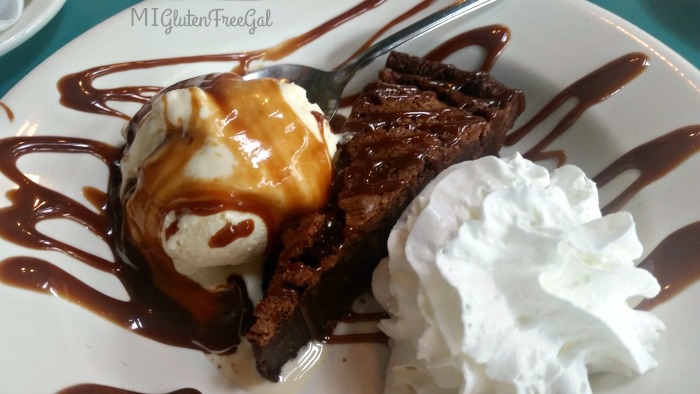 After all that food, it's hard to believe that we had room left for dessert. Sarah and I shared split an Atrium Cafe signature dessert- the Brownie Supreme. Gayle hand makes all of their gluten-free desserts in a dedicated prep space. They also have a gluten-free Bumpy Cake on the menu, as well as whatever dessert creations she comes up with that day. Their desserts are paired with delicious, Michigan-made Hudsonville ice cream.
Rock and Gayle have such warm personalities as well. You will see them around the restaurant, complete with warm smiles and eager greetings. With so many gluten-free options, the Atrium Cafe is a place that you will want to visit frequently.
Atrium Cafe and Ice Cream Parlor
1519 Military St
Port Huron Michigan 48060
(810) 989-6002
** I was not compensated for my meal or my comments. All of my opinions are my own.**